Providing Support for Life Challenges
WCJ is a safe place where you can speak freely about your feelings, your problems, your life. We are a helpful place where you can find answers. We are a supportive place where you can make productive changes. We are a nurturing place for the mind, body, and spirit. Our highly trained counselors are sensitive, supportive, and provide individual and group therapy sessions. 
All counseling is free.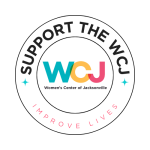 Individual Therapy
With the help of a WCJ therapist, you will begin to gain insight about yourself, clarify problem areas, explore options, and develop solutions that are right for you. You can discover ways to regain control of your life. We support those experiencing:
Sexual Assault/Trauma
Depression
Anxiety
Stress
Grief
Domestic Violence
Relationship Issues
Group Therapy
Groups, guided by a counselor, help those who are struggling with special issues. Individuals come together to gain a deeper understanding about themselves as they connect with each other in a supportive environment.
Please visit our Support Groups page for current groups and information.
We understand life can be difficult
Sometimes we feel helpless, frantic, or simply overwhelmed. Problems in intimate relationships, family conflicts, stress, or more severe crises can wreak havoc in our lives. The WCJ offers help.