The WCJ offers a variety of support groups (virtual and in person) that are guided by a counselor or an advocate. These sessions are free and designed to help those struggling with related issues.
Groups help individuals come together to gain a deeper understanding about themselves as they connect with each other in a supportive environment.
Support groups may include: survivors (or co-survivors) of sexual assault; LGBTQ+ support; women in active treatment for breast cancer; and other areas around depression, anxiety, stress and building resiliency.
Please check back regularly as groups change and new ones are added.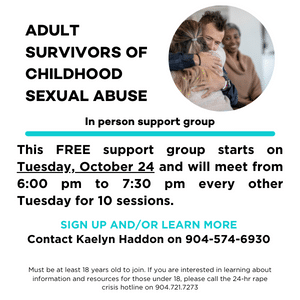 This is an in-person support group starting on October 24, 2023.
Click here for more info and schedule.
Please contact Kaelyn for more information and to sign up on 904.574.6930
 You must be 18 years of age or older to join this group.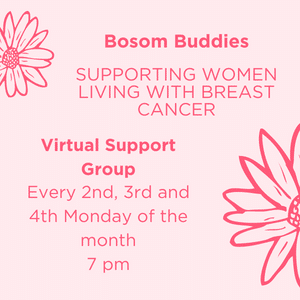 Mindfulness Monday Group starting on May 22, 2023.
The group is free to attend either in person or via Microsoft Teams. 
Join to learn skills to be more present in your life & manage your stress.
Call Hannah on 904.722.3000 ext 215 to sign up or email her.
Teen Survivor Support Group is for ages 13-18 and will start on Tuesday, August 29, 2023.
The group is free to attend and it will take place online via Microsoft Teams every other week. 
Please text or call Lori on 904.716.5390 to learn more.
The WCJ is a nonprofit Jacksonville-based organization offering advocacy, support and education and provides rape recovery services to all survivors. It is the only certified rape crisis center in Duval, Nassau and Baker Counties and also offers community education, mental health counseling, information and referral assistance, rape prevention programs, and supports those living with breast cancer.
If you are in crisis and need immediate support, please call our 24-hour rape crisis hotline on 904.721.7273.
Be sure to follow us on social media to keep up to date with all the latest support groups.