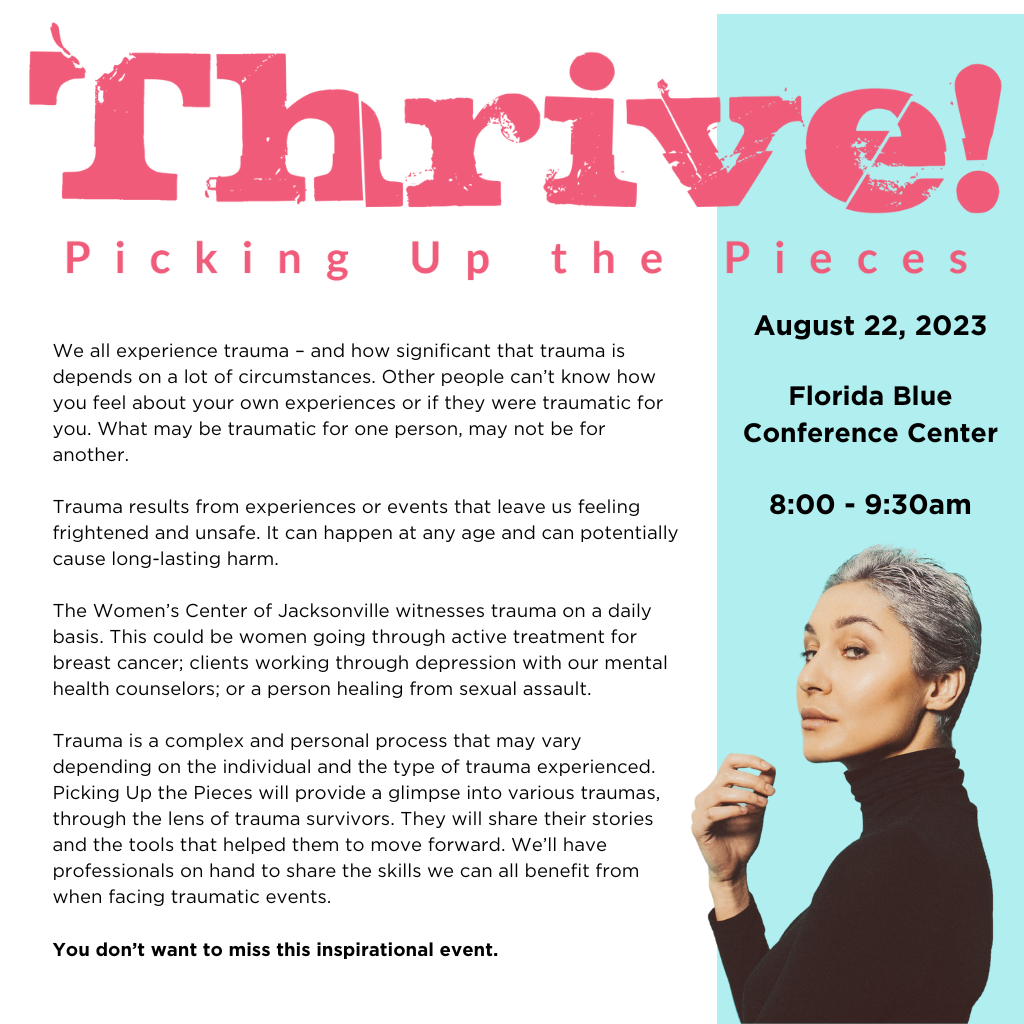 Please download the THRIVE! 2023 Picking Up the Pieces Sponsorship Brochure for more information on the benefits.
We're proud that the Platinum Exclusive Title Sponsor of THRIVE! 2023 Picking Up the Pieces is: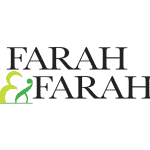 Click here to see who the other sponsors are for THRIVE! 2023
There are four main sponsorship categories:
Gold – $10,000
Silver – $5,000
Bronze – $2,500
WCJ Friend – $1,000
All money raised goes to support the Women's Center of Jacksonville. 
The WCJ is a community-based resource center that is dedicated to improving the lives of women through advocacy, support and education. And as the only certified rape crisis center for Duval, Nassau and Baker Counties, the WCJ also provides rape recovery services for individuals of all genders.
All their services are free and include24-hour rape recovery support, mental health counseling and emotional and financial support to women in active treatment for breast cancer.
The WCJ also provides free community education and training on sexual assault prevention and resiliency training.
Tickets for THRIVE! 2023 Picking Up the Pieces will open on July 1
Get in touch if you would like to receive an invite.