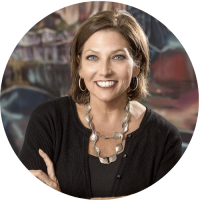 Teresa Miles, Executive Director
Teresa has been at the Women's Center of Jacksonville since April 2016.
She is passionate and dedicated advocate for the rights of women and girls. She began her career in direct service work with at risk teens and has spent the past 30 years as an advocate and champion for those in need.
Prior to joining the Women's Center of Jacksonville, Teresa was the Executive Director for Children's Home Society of Florida's Brevard Division (CHS), where she served for 14 years. She was also the Director of Father Flanagan's Boys Town in Orlando, Florida.
Teresa's innovative spirit and hard work took her to the West Coast for a time, where she helped to start a teen shelter in Compton, California.
She is also credited for starting the first emergency shelter for abused infants and toddlers in the Central Florida area.
Teresa is a certified sexual assault victim's advocate and has been recognized many times over the years for her continued commitment to women and children, including a past position as President of the Florida Council Against Sexual Violence.
Her ability to provide positive leadership in the challenging field of social services has been her hallmark and she holds both a Bachelor's and a Master's of Social Work from Florida State University.
Alejandra Santiago, Volunteer Coordinator
Alexa Parsons, Victim Advocate
Amanda Rodeiro, Prevention Facilitator
Annola Little, Community Education Advocate
Brie Roberts, Victim Advocate
Catherine Dittaugh, Community Education Advocate
Chantel Scherer, Development Director
Claire Watson-Irving, Counselor
Courtney Boggs, Counselor
Denise Jones, Counselor, bi-lingual
Derrica Curtis, Counselor
Erica Turner, Victim Advocate
Hannah Wade, Counseling Administrative Assistant
Heather Harding, Director of Administration
Hope Timoney, Victim Advocate (Baker County)
Irene Medina Carrera, Victim Advocate, bi-lingual
Jacqueline Henderson, SAFE Nurse
Jamie Farhat, Director of Counseling & Community Education
Jasmine Mason, Victim Advocate
Kaelyn Haddon, Victim Advocate
Katina Williams, Grants Manager
Keyko Figueroa, Victim Advocate
Kimberly Baker, SAFE Program Nurse
Kristine Creter, Staff Accountant
Lisa Gaines, Reception
Lori Armstrong, Victim Advocate (Nassau County)
Makenzie Groff, Victim Advocate
Mallory Warner, Advocacy and Prevention Director
Patricia Emmanuelli, Victim Advocate
Payton Galvin, Counseling Intern
Paulina Suarez, Victim Advocate
Sarah Magliano, SAFE Program Coordinator
Sarah Wiese, Rural Advocacy and SAFE Program Director
Sheila Grimes, SAFE Nurse
Sofia Rubin, Counselor
Theresa Andre, Advocate Coordinator
Tip Dixon, Relocation Advocate
Virginia Chandler, SANE Nurse